Prospects for expanding interstate trade-economic ties were discussed during a meeting on November 5, 2022, of the Chairman of the Halk Maslakhaty of the Milli Gengesh of Turkmenistan Gurbanguly Berdimuhamedov with Executive Director of the Turkmen-American Business Council Eric Stewart.
Warmly welcoming the guest, who arrived in Turkmenistan at the head of a representative delegation of American entrepreneurs to hold the session of Turkmen-American Business Council, Hero-Arkadag wished successful business negotiations and a productive exchange of views on promising areas of cooperation that are of interest to both parties.
Noting that this year Turkmenistan and the United States of America are celebrating the 30th anniversary of the establishment of diplomatic relations, Arkadag Gurbanguly Berdimuhamedov noted with satisfaction that over the past years, the established constructive dialogue has been developing in an ascending line.
In this context, the significant role of the Turkmen-American Business Council, which for many years has been doing a lot of work to develop mutually beneficial cooperation between the two countries, was especially noted.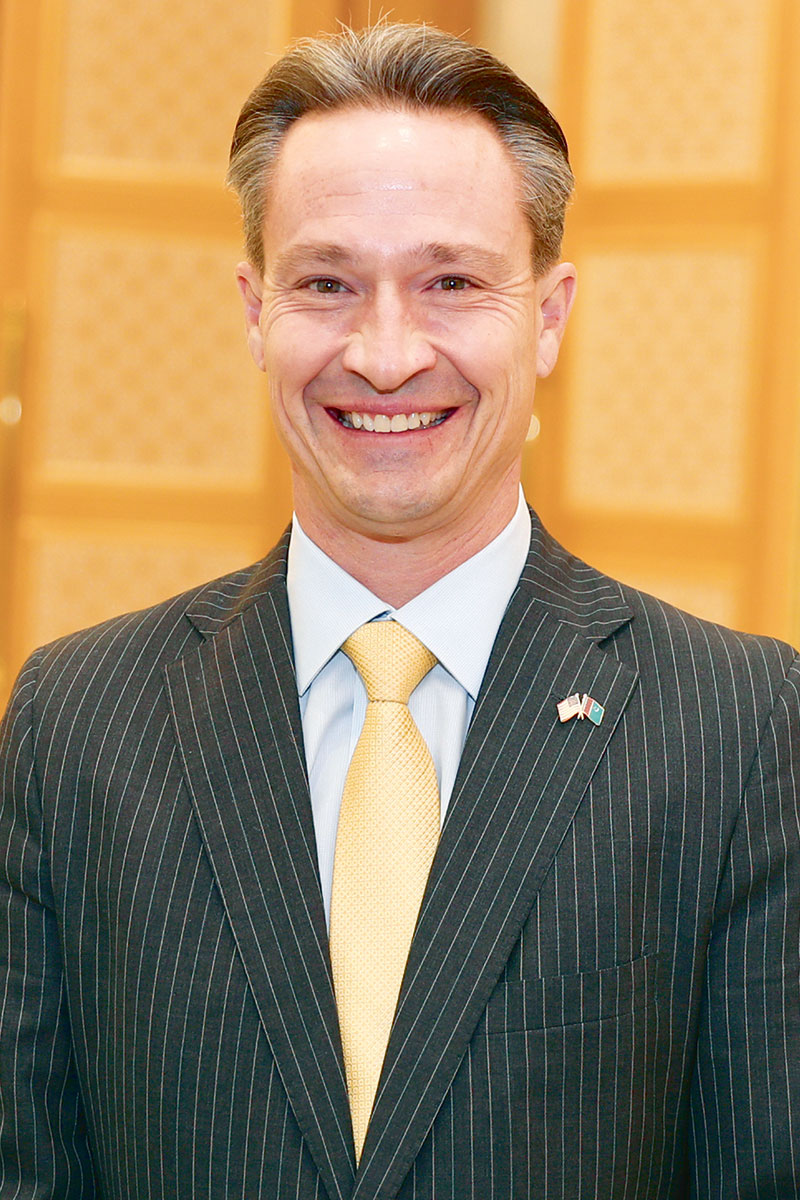 Within the framework of the meeting, approaches were specified to further building business cooperation with large American companies that are members of the Business Council, successfully operating in the Turkmen market in strategically important sectors.
As the guest noted, taking into account the opening prospects, the successful experience of many years of joint work and the favorable investment climate created in the country, the number of companies showing interest in new projects being implemented in Turkmenistan is steadily growing.
Confirming the readiness of the Turkmen side to continue mutually beneficial cooperation, Chairman of the Halk Maslakhaty of the Milli Gengesh Gurbanguly Berdimuhamedov thanked Eric Stewart for his fruitful work as the Executive Director of the Turkmen-American Business Council and wished him good health, well-being and further success.